Here are some simple ways to get utility information for your home by clicking on the PGE and following the steps below.
1. Using Windows or Mac, go to PGE.com and log into your PG&E account. If you do not have an account, you may create one.
2. Click on "Energy Usage Details".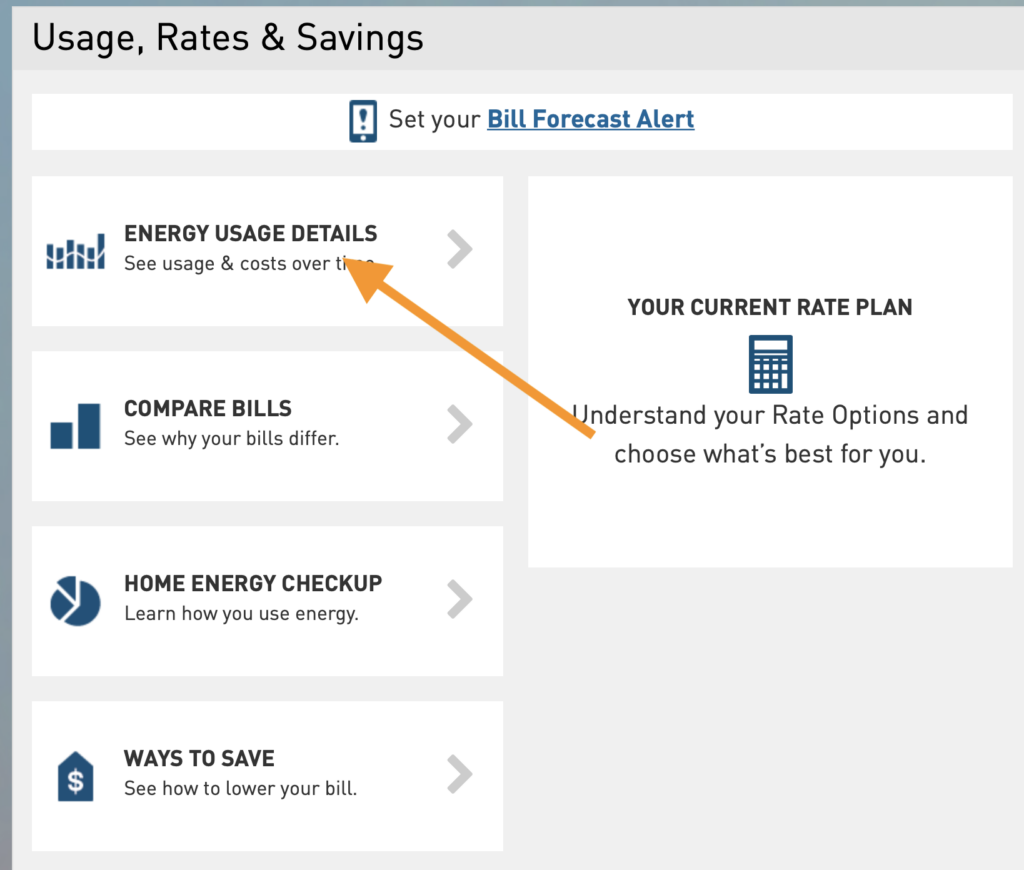 3. Scroll to the bottom-right of the page. Click on the green button that says "Download My Data".

4. Click "Export" without changing any options.